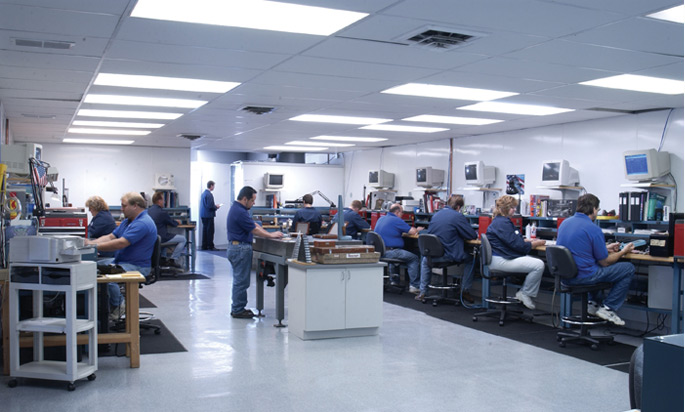 Repairs and Calibration:
Simply ship us your broken gages to attention: "Repair Department". Let us respond with a free estimate of repair versus a discounted price for new.
A2LA ISO 17025 Calibration to NIST of repaired gage also is available upon request. (Please make note with you gage shipment if this is required).
Ship to Attn: Repairs
Willrich Precision
80 Broadway
Cresskill, NJ 07626
On site repair services available for CMMs and Optical Comparators
Calibration Services:
Willrich Precision offers calibration of all types of gages and measuring equipment. The Calibration lab is Accredited to ISO/IEC 17025 and ISO 9001 Compliant; NIST Traceable.
•Dimensional Calibration, Electronics Calibration,and Mechanical Calibration
•Quick Turnaround on all orders.
•2-day Rush Services available upon request
•Ship your equipment to and from our Labs
On site ISO/IEC 17025:2017 Calibration Services available for Optical Comparators, Microscopes, Hardness Testers, CMMs, and Vision Systems.
ISO-17025 long form certification for Thread Plug Gages, Thread Ring Gages, Ring Gages, Gage Blocks, Micrometers, Calipers, Indicators, Pin Gages, Deltronic Plugs, Master Setting Discs, Plain Snap Gages, Bore Gages, Force Gages, Torque Gages, Fluke meters, Flow meters, Optical Comparators, CMMs, Vision Systems, Hardness Testers, Hardness standards, Surface Roughness Testers and much more
We repair Brown and Sharpe Micro Hite height gages and Tesa Hite height gages