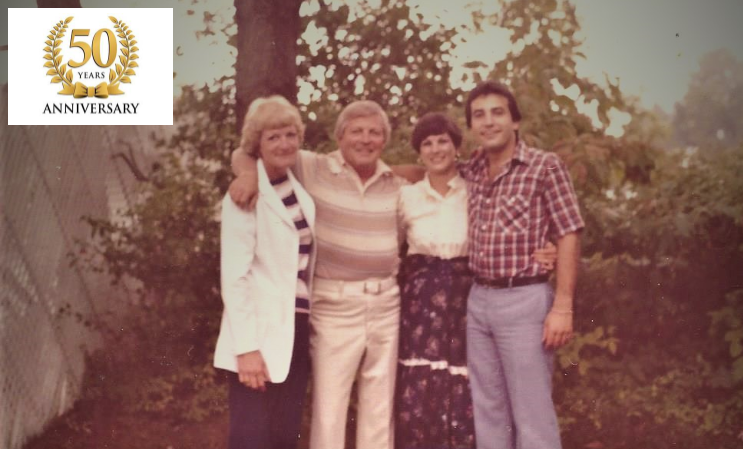 IN THE BEGINNING .......THE WILLRICH STORY
The Company was formed in 1971 by Richard G Chitos and William T Sheely Their dream was to form a company dedicated solely to precision measuring equipment.
The business began in a spare room and later moved to a trailer in the back of a parking lot. The Will (William Sheely) of Willrich was an Air Force Bomber, he was a purple heart recipient in WW II.
Will sold the business to his young energetic partner Rich in 1985. Rich continued to build the company offering customers precision measurement equipment along with exceptional service and vast metrology knowledge for the next 20 years. The company remains in the family and is owned and operated by his two sons George and Richard D Chitos.
Today, Willrich Precision has grown to be an ISO:9001:2015 and ISO-17025 Accredited company with offices and showrooms in both Cresskill, NJ and Paradise, PA, servicing clients from the Middle Atlantic States to Nationwide.
We are still proud of our meager beginnings and remain dedicated to the dream of offering Metrology expertise, customer care and responsiveness. Quality in every sense remains the company focus.
Our thanks to all of our valued customers, we could not have done it without you.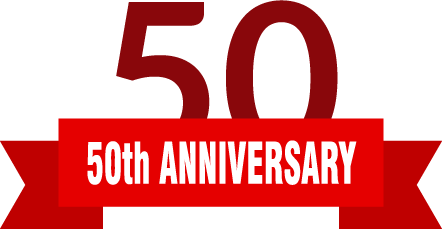 Wishing a happy anniversary
Thanks to Everyone for Making the journey smooth and easy.
Congratulations on a great 50 years of service to our industry
Mitutoyo America Corp
Great history and great family, glad to be small part of it.
Sales Representative
Congrats on an incredible achievement!! Really excited to be part of the Willrich Story. We will have to celebrate when we are all able to be together again!
Sales Representative
Congratulations. It's exciting to have a strong working relationship with an organization like Willrich.
National Sales Manager
Congratulations on an incredible milestone.
Fifty years is just the beginning, as I see many more years of growth and success for you and your organization.
Mitutoyo, "A" Region and myself are proud to play a part in this accomplishment.
In closing, you and your organization are class acts and I'm proud to be affiliated with you. Keep up the great work!!!
Way to go guys! Congratulations on what Willrich has achieved. You gents set the bar very high and I feel privileged to be able to work with you and the rest of your team.
Congratulations on a successful 50 years! An amazing achievement. Thank you for your business and support.
All the best,
Fowler
Congratulations on 50 years!
The relationship that we've created an grown through the years has proven to be one of mutual respect, strength and proven success. That energetic young Rich's efforts certainly seem to remain in place today within the Willrich organization. I'm looking forward to many more success stories in the coming days, weeks, months and years!
Congratulations on a successful 50 years!
Over the past years, you and your team have taught me a lot about Metrology sales and I'm grateful for the positive relationship we've built and the sales numbers to show for it. Looking forward to another 50 years of Great Success together!
George, congrats! This is a tremendous accomplishment and story. Those who came before would be proud! Here's to another 50!
Regional Sales Manager Northeast Region
Congratulations on the milestone. I am happy to be such a miniscule part of that time for you guys. I have truly enjoyed working with you both and I look forward to continuing to do so. I am here for you when you need me. Once again congratulations and here's to another 50 years!
Cheers
Area Channel Manager
You have guided Willrich through a lot of tough times but always continue to grow and succeed. The founding fathers must be proud. Good luck for the next 50 years
Director of Precision Gages
Congratulations indeed. A great family and a great company. We are proud to be associated with you.
Best Rob Edmunds III-
Glastonbury Southern Gage George, Thank you for sharing and your kind comments. Congratulations on your success. Thank you,
Happy 50th Best wishes to all at Willrich I truly enjoy working with you all Congrats Tina Good morning George. Congratulations on the 50 years, it is a pleasure to be working with you and looking forward to many more years to come!
Vermont Gage
Congratulations on this monumental achievement. For Rich and you to be caring on your fathers legacy is truly amazing. All of us at Edmunds Gages are proud to be part of the Willrich Precision success! Best wishes to another 50 years!
Vice President, Sales Edmunds Gages
Congratulations on Willrich Precision's 50th Year Anniversary. Although my time working with Willrich Precision has been relatively brief (the last 5 years plus), I am glad that I have been able to add to the successes and growth of Willrich Precision and your sales staff. I'm looking forward to continue adding to all of our continued growth and prosperity!
Product Specialist, Metrology
Congratulations to you and to all of your associates: well done! It takes perseverance and talent to play the long game and Willrich has certainly exhibited those characteristics over time. A lot of good memories and a lot of good people over the years, it's hard to believe how fast time moves. To Willrich Precision from The L. S. Starrett Company: "salute"!! You are and you have been, a valued partner!
General Sales Manager
Well done boys. Starrett is glad and honored to be part of this successful history.
Emerson Leme Vice President - Industrial Products - North America at Starrett
Congratulations to you and your team!!! Sheila Schermerhorn
South Central Sales Manager at Renishaw
Congratulations on this important milestone, privately held family companies are the backbone of this country. Willrich Precision is certainly in great hands with you and Rich! We appreciate your support of the Fowler product line, your knowledge and enthusiasm and most of all our friendships! We recognize that none of us can do this alone and I know everyone at Fowler is absolutely committed to our partnership and the continued success, growth and prosperity of Willrich Precision! I look forward to getting this COVID period behind us and getting down to see you again soon! All the best, stay safe, CONGRATULATIONS - well done!!!
President / C.E.O.
Congrats! What a Journey
Gerard Raccioppi Mid Atlantic Regional Manager Renishaw
It is nice to know the back story of the History. We very much celebrate the partnership. Here is to the next 50. Cheers.
N.A. Sales Manager –SMS Group Vision/Optical/Force