Gear and Spline Teeth Measurement Non Contact Laser System
This is a fully customizable system to suit your needs for gear and spline inspection and measurement.  The system can be configured to have the robot hold the part or the robot hold the sensor.   We can offer a complete turnkey solution.
Inspect :
The angle between the Flank and Top on both sides of the tooth.
The angle between Flank and corner, .
The angle between the Top land and the 45-degree corner.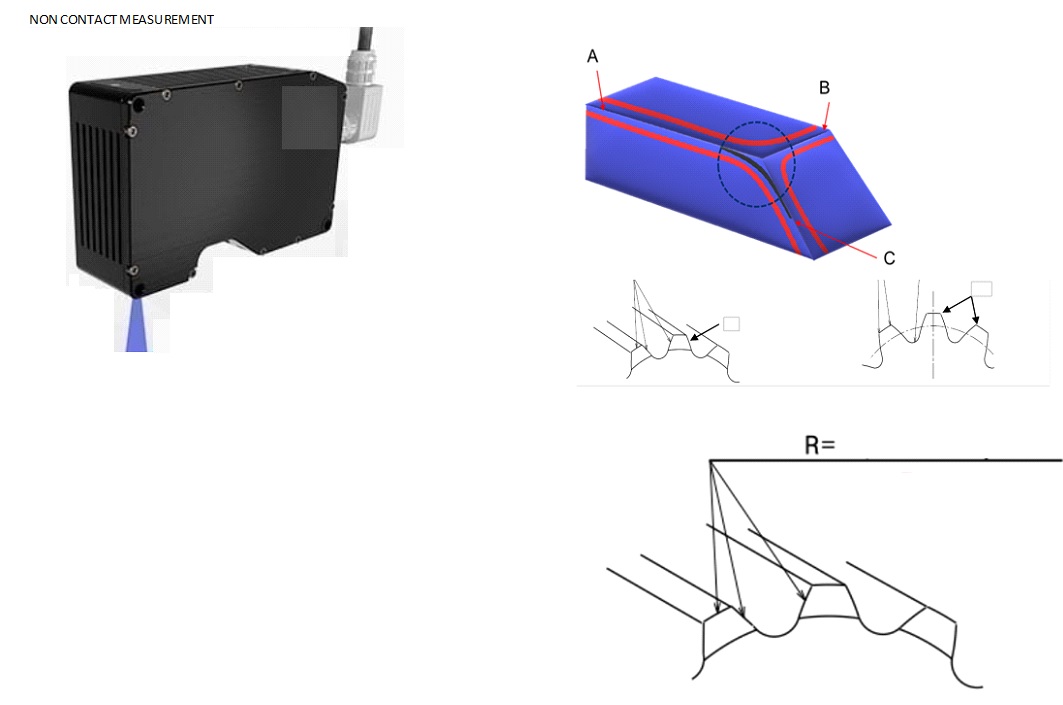 example of a custom setup we can offer
Robot
Non colntact sensor-
Vention stand design
Benchtop Positioner
Encoder
chuck and gripper
Custom tool adapter
Example of Sequence of Operation:
Operator places the pallet or a single part in a predefined location.
Robot picks the part using the finger gripper and loads into the Benchtop positioner and tightens the clamp.
Robot aligns the sensor and activates the benchtop to rotate the part and encoder starts to record the position and feeds the data into sensor, sensor starts to scan the part.
Once the scan is completed, the robot aligns the sensor on top of the part to start the scan. It is then repeated on the other side.
The data is then verified by the operator and UR continues for the rest of the units.
Another example
The part is fixed and the robot holds the sensor.  The part can be put in a rotary chuck with a motor and encoder.
---