Mitutoyo MDH Sub-Micron Digimatic Micrometer HIGH ACCURACY
High-Accuracy Digimatic Micrometer utilizes Mitutoyo's  ABS  high accuracy instrumental error to ±0.5um, d.000005/ 0.1μm resolution measurement
Certificate of inspection provided.
SPECIAL PROMO offering a USB input tool and cable with the purchase of the MDH Micrometer with d2 output.
Purchase 293-130-10 Mitutoyo micrometer and receive a USB input tool and cable ($280 value).
Read More
Mitutoyo MDH Sub-Micron Digimatic Micrometer Features:
Measuring Range 0-1" / 0-25.4mm
Switchable Resolution .000005" / .00002" / 0.0001mm / 0.0005mm
±.00002" Accuracy
Function lock and preset
CERTIFICATE OF INSPECTION
Using precision digital measuring tools together with a USB input tool improves both measurement results and data reliability. The latest version of digimatic output, d2, allows output to a resolution of 1 millionths of an inch. The high-accuracy MDH with 5 millionths resolution can be output in its entirety in both inch and metric. Resulting data can be input directly to Excel, MeasurLink® or other SPC programs.
click below links to download the Mitutoyo MDH Sub-Micron Digimatic Micrometer technical specs:
Mitutoyo-Product-Essensials-Descriptions-MDH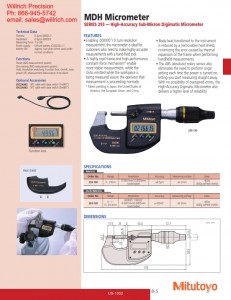 Download the Mitutoyo MDH Sub-Micron Digimatic Micrometer Product information by using the link below:
Mitutoyo MDH Sub-Micron Digimatic Micrometer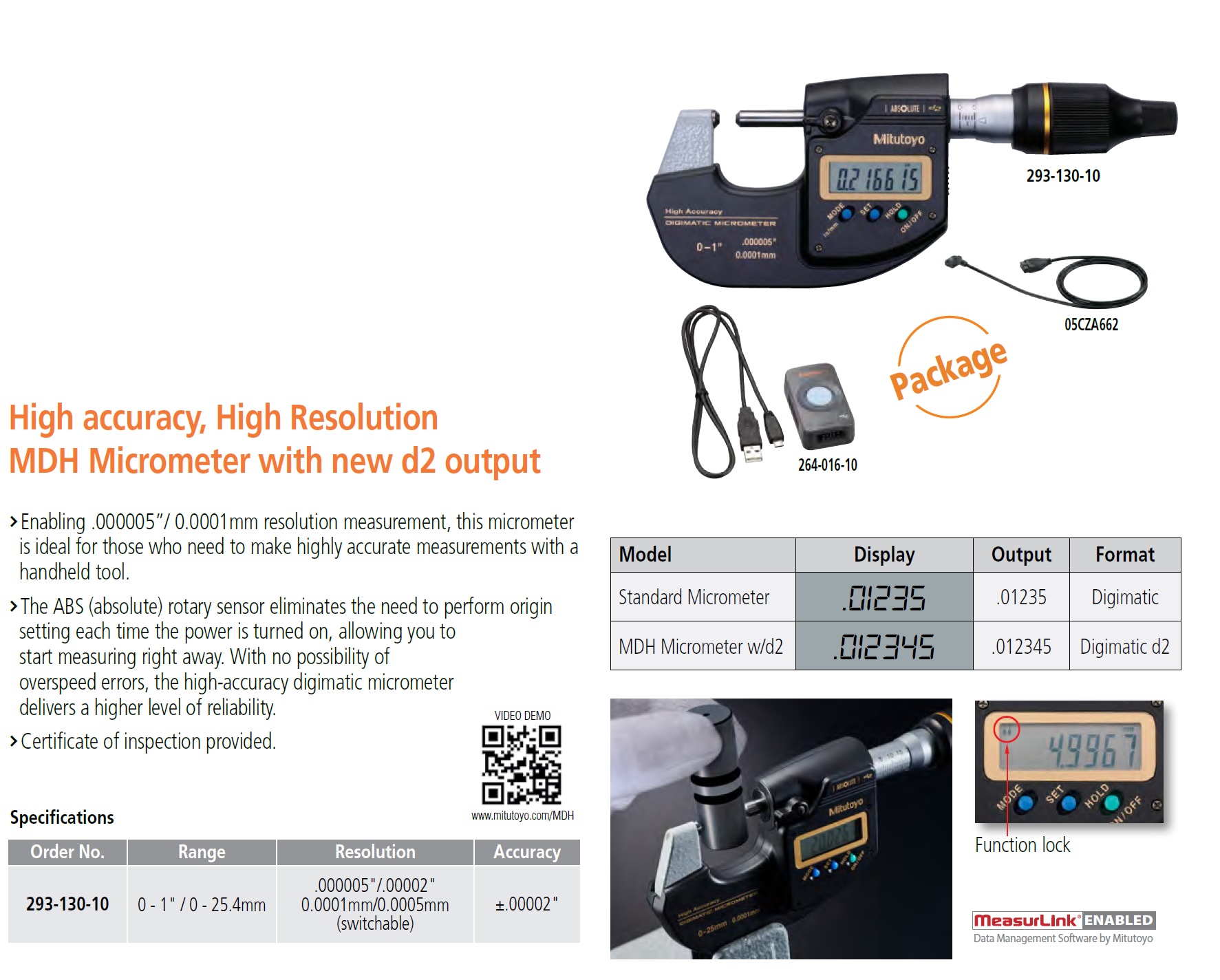 ---