Mitutoyo MACH KO-GA-ME In Line Measurement CMM
Mitutoyo MACH Ko-ga-me – As a stand-alone inspection system in the quality lab or in the manufacturing environment, the MACH Ko-ga-me functions like any other CMM – parts can be placed in the measuring volume and measured individually or with a part program. As process inspection within computer-integrated manufacturing (CIM), the MACH Ko-ga-me can be implemented near line with operator part loading or in-line with robotic part loading for an automated closed-loop control process.
Mitutoyo MACH Ko-ga-me measuring range 120mm (4.72″) x 120mm (4.7″) x 80mm (3.14″)

Read More
Mitutoyo MACH KO-GA-ME In Line Measurement CMM Features:
Versatility of the MACH Ko-ga-me allows for quick and easy setup of applications. Modifications can be made on the fly and when critical features in the
manufacturing process change. Without expensive masters to maintain, once the A2LA certified calibration is complete, only a simple master ball style probe
calibration is necessary to achieve the continuous rated accuracy.
Flexibility Because the MACH Ko-ga-me is a compact CMM, it offers flexibility when production or manufacturing requirements change. It can be easily moved,
reconfigured to handle a completely different part family or even used for general lab inspection. The MACH Ko-ga-me supports touch probe (TP200) or
scanning probe (SP25) technology.
Speed With a maximum drive speed of 13.3"/sec (340mm/s), and an acceleration of 6,750mm/s2 (0.68g), these high-speed capabilities provide the
MACH Ko-ga-me the ability to rapidly acquire critical features, allowing for a quicker feedback and compensation of the manufacturing process,
reducing scrap and increasing throughput. Minimal Site Preparation With only a 120V 15A power requirement, no requirement for compressed air and a small footprint, the MACH Ko-ga-me can be used almost anywhere a need exists. The lightweight design allows for the unit to mount easily anywhere within the manufacturing process.
Automation Ready Using standard features of MCOSMOS, the world's standard in metrology software, MACH Ko-ga-me easily interfaces into factory automation
and manufacturing cells. With extended I/O capability, interface to robots, conveyors, clamps and sensors is seamless.
Guide Method By utilizing a linear motion bearing design instead of air bearings, the MACH Ko-ga-me performs high-speed measuring without sacrificing accuracy.
Environment Designed to be used on the shop floor, using a sealed design and built-in thermal compensation, the MACH Ko-ga-me is accurate within
a temperature range of 50~95º F (10~35º C).
Click below to download the Mitutoyo MACH KO-GA-ME In Line Measurement CMM brochure:
Click below to enlarge the Mitutoyo MACH Series solutions for every production process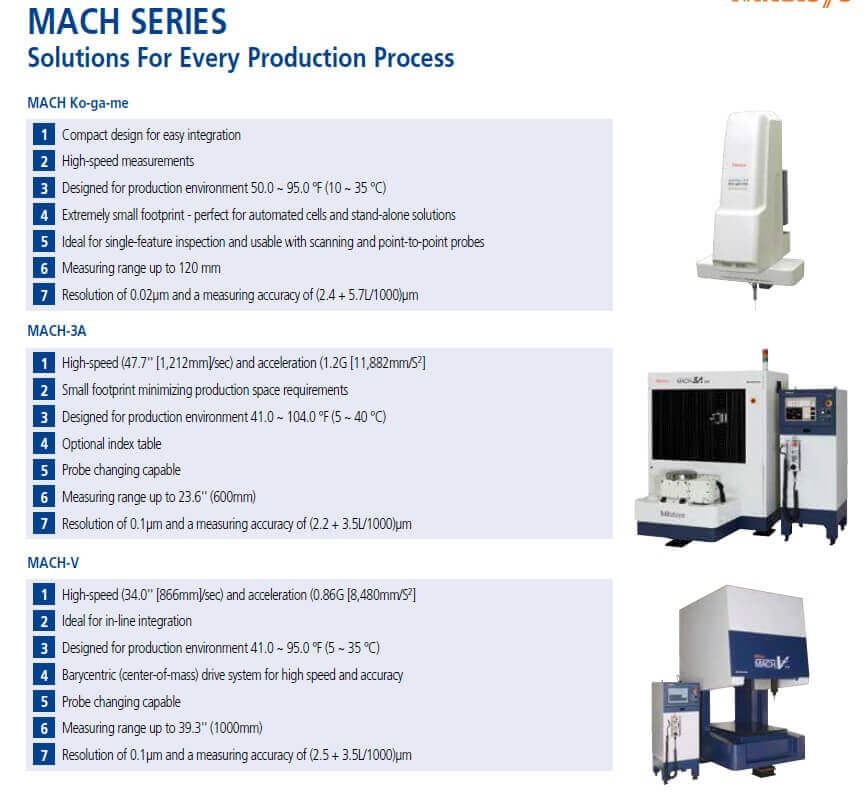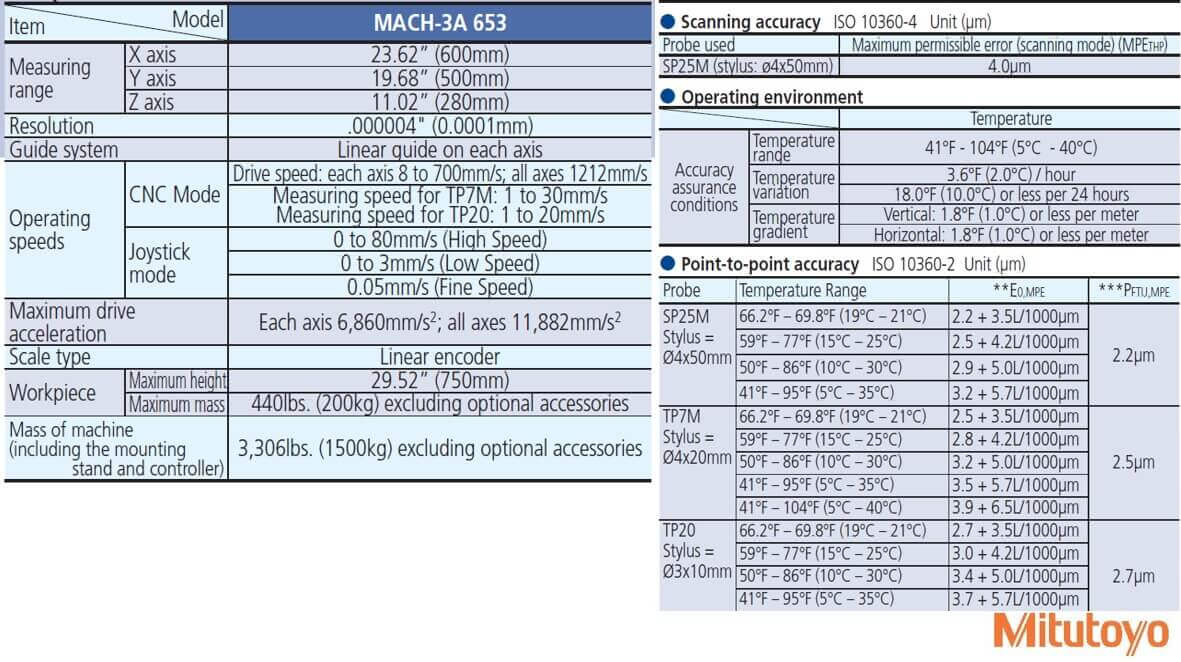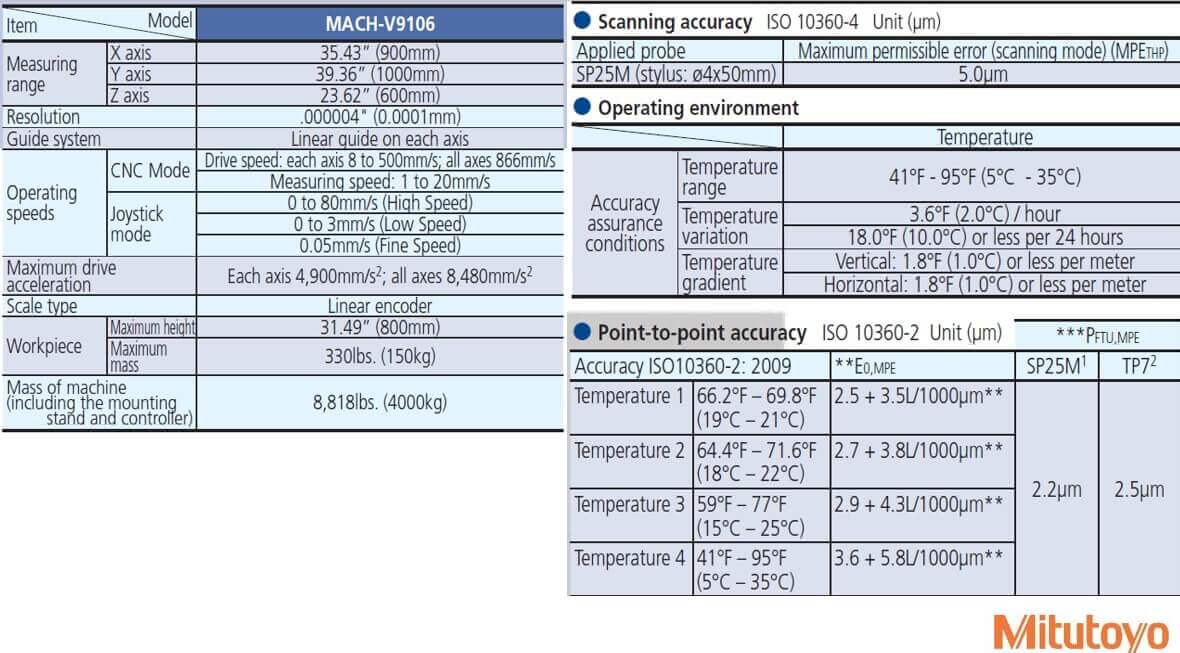 Click below to download Mitutoyo MCOSMOS GEOPAK Brochure:
Click below to download Mitutoyo MiCAT Planner- automatic part program generation
---