Are measurement challenges holding your industry back? Willrich Precision, your trusted retailer, presents the ultimate solution – the Fowler-Trimos V Series height gages. Whether you're in quality control, manufacturing, or any field that demands pinpoint accuracy, our exclusive offering ensures you can tackle your precision problems with ease.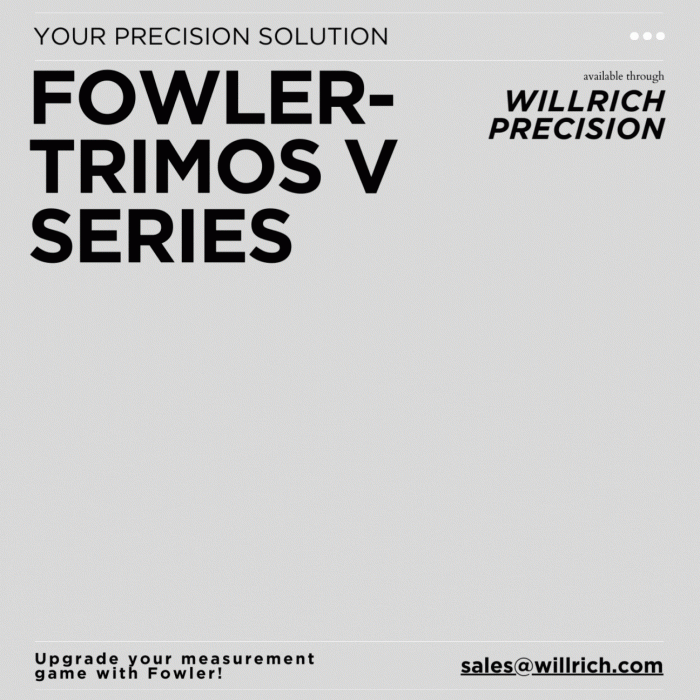 The Fowler-Trimos V Series is your remedy for the common challenges faced in precision measurements. Experience higher accuracy and repeatability, eliminating the problem of unreliable data. With capabilities such as 2D hole pattern measurement, programming, and comprehensive statistical insights, you can put an end to measurement complexities.
The intuitive touchscreen display on V7 and V9 models streamlines tasks like angle measurements and statistical analysis, removing the obstacles that hinder your efficiency.
Plus, with an electronically adjustable measuring force (0.75/1.5 N), you have the flexibility to address unique measurement hurdles.
The Fowler-Trimos V Series offers a complete package to address all your precision measurement needs. With features like tool-free adjustments for convenience, a stable cast iron base, and interfaces for seamless data transfer, adaptability and efficiency are no longer a problem.
Every V Model comes with essential accessories, including a charging unit, measuring insert with ruby ball Ø4mm, probe holder elbow Ø 8mm, setting gage, user's manual, and a test certificate. Say goodbye to measurement frustrations and confidently choose Fowler-Trimos V Series, exclusively available through Willrich Precision.
Get the edge your industry demands and elevate your precision with the smart choice – choose Fowler-Trimos V Series, choose Willrich Precision.

Upgrade your measurement game with Fowler! Request to view the show room with Willrich Precision by contacting us 1-866-945-5742 or email us at [email protected]