Experience precision like never before with Creaform's MAX Series, available exclusively through Willrich Precision.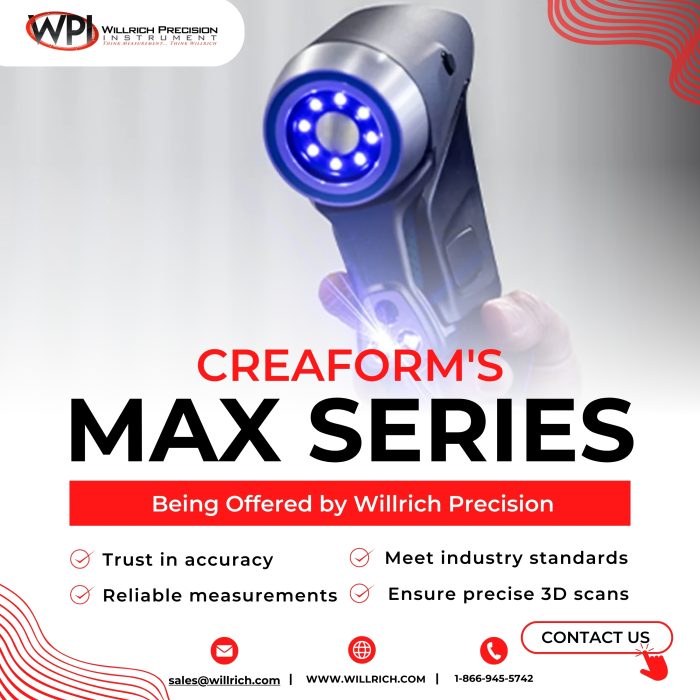 The MAX Series redefines the landscape of large and intricate surface measurements, making them more accessible than ever, now offered by Willrich Precision.
With Willrich Precision as your trusted source, you gain access to the MAX Series, allowing you to accurately measure large parts and assemblies (up to 15m!) in industries such as aerospace, transportation, energy, mining, and more.
Our MAX Series, manufactured by Creaform, guarantees exceptional metrology-grade precision (0.100 mm + 0.015 mm/m) with ISO 17025 accreditation, meeting VDI/VDE 2634 part 3 standards. Its dynamic referencing algorithms enable precise 3D scanning in various environments, making it an ideal solution for quality control, tight tolerances, and reverse engineering of large parts.
Request a FREE demo with Willrich Precision by contacting us 1-866-945-5742 or email us at [email protected]